Get to know the People of Drummond.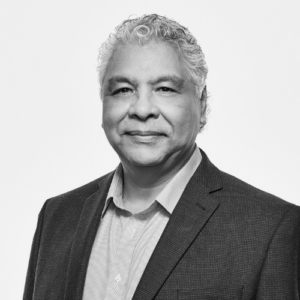 Aaron
Gomez
Business Unit Leader
Supply Chain Security
Aaron Gomez has more than 30 years of experience in technology, software design, development, and project management. He earned his Bachelor of Science in Engineering with an emphasis on digital computer design from California State University-Fullerton. He joined Drummond in 2002 as a principal in testing, interoperability, and certification.
In 2003, Aaron Gomez was instrumental in overseeing the software design, development, and project management of Rik, Drummond's vision of InSituTM, Drummond's patented Interoperability Test Automation System, which has been in use since 2004 for AS1, AS2, and AS3 Interoperability testing. In the health sector, he was the primary lead in launching Drummond's Controlled Substance Ordering Systems (CSOS), Electronic Prescription of Controlled Substances (EPCS), and Electronic Product Code Information Services (EPCIS) Certification testing programs, and continues to bring a spirit of leadership and innovation to the continuance of those programs.