Get to know the People of Drummond.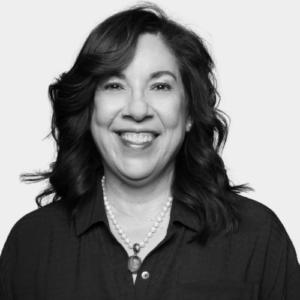 Olga Flores
Finneran
Director
Marketing
Olga Flores Finneran is Drummond's marketing director leading the company's marketing strategies and execution. As a director and content strategist, she specializes in communicating complex, technical concepts to diverse audiences across multiple channels, creating brand awareness and supporting sales campaigns and initiatives related to the company's extensive range of health IT service offerings.
Prior to this role, Olga served as a communications manager at The University of Texas at Austin where she helped lead the media relations and internal communications strategies for the Office of the Senior VP and CFO who oversaw the Financial and Administrative Services portfolio in support of UT's education and research mission. Previously, she worked as a newspaper journalist for more than 16 years before transitioning her editorial and project management experience to the high-tech industry with corporate and internal communications positions at Computer Sciences Corporation and Advanced Micro Devices. In various marketing roles managing all global messaging, content strategies, conference details and website redesigns, Olga worked closely with Drummond's founders and executive leadership.
Throughout her career, Olga has advocated for diversity in the workforce and served as a mentor to future leaders within technology and communications. She holds a bachelor's degree in English and Journalism from Angelo State University. Olga lives in Austin, Texas, with her husband and two adored cats while spending all her free moments traveling and doting on three beautiful grandchildren.