Download our Guide to HITRUST Certification
Download our
Guide to HITRUST Certification
What You'll Learn:
Importance of HITRUST
Overview of the Process
Drummond's Phased Approach

Pre-Assessment
Mock Testing
Validated Assessment
Our assessors are ready to help you ensure your security programs meet the HITRUST requirement for the validated assessment. Fill out the form below and we will send you a copy of our white paper, "Guide to HITRUST Certification."
As one of the first HITRUST CSF Assessor firms, Drummond's team of highly skilled practitioners have performed over 275 certifications for large and small organizations, delivering exceptional results for our healthcare IT clients. Drummond will guide you through HITRUST  the assessment of HITRUST CSF control requirements using the HITRUST CSF control maturity model, evaluation, and scoring methodology.
Drummond offers personalized services that are proven to help you achieve HITRUST certification. Our services are tailored to meet your specific needs and include the following: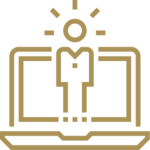 Pre-Assessment Service – We will work with you and your team on a personalized pre-assessment service designed to help you prepare and understand what the expect in the Assessment phase. We will start by review the new scoring rubric to help you understand your policy and procedure maturity and identify gaps to work on.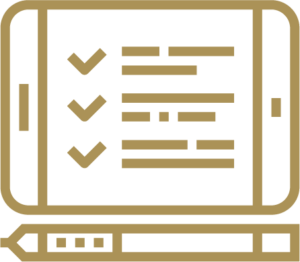 Mock-Testing Service – Our mock testing service can be part of the pre-assessment or as a standalone service depending on your needs. In this service, we will conduct an end-to-end mock test of a specific domain and review the outcome with your team with conclusions and recommendations as appropriate.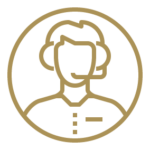 Validation Assessment Service – Once we have completed the pre-assessment phase, we will help you with final part of your journey to HITRUST certification. Here we will further review policies and procedures, conduct site visit, and get your team ready for the submission to HITRUST.