HIPAA Compliance Checklist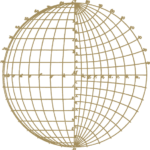 Discover your HIPAA compliance checklist for 2022
Hospitals, insurance companies and healthcare providers all need to ensure HIPAA compliance to safeguard private and sensitive patient data. As a covered entity or service provider, including telemedicine providers, you must comply with the risk analysis requirement mandated by the HIPAA Security Rule, MACRA, Meaningful Use and other regulations.
Drummond can help you achieve HIPAA compliance as an independent third-party assessor and a recognized leader in Healthcare and HIPAA compliance – with over 200 HIPAA assessments completed to date.First, you will need to use a HIPAA compliance checklist to make sure your organization, product, or service incorporates the relevant technical, administrative, and physical safeguards of the HIPAA Security Rule. You will also need to adhere to the requirements of the HIPAA Privacy and Breach Notification Rules.
Discover your HIPAA compliance checklist that contains everything you need to know in 2022 to be HIPAA compliant.