Leveraging SOC 2 Assessments with HITRUST
SOC 2 Assessment
with HITRUST
Leverage SOC 2 with HITRUST
Leverage your SOC 2 Report with HITRUST
Drummond offers personalized services that are proven to help you earn your SOC report. With our extensive knowledge of HITRUST and our security-first approach to compliance, our services are tailored to meet your specific needs and walk you through each step of the process.
Drummond's team of experts can help you gain the efficiency of testing once to satisfy both HITRUST and SOC 2 reporting needs. Our testing of your operating effectiveness and security posture will exceed anything your accountant/auditor is going to do.
To support this approach, the American Institute of Certified Public Accountants' (AICPA's) Trust Services Criteria has been aligned to the HITRUST CSF, which provides standard and comparable requirements for use in SOC 2 reporting.
Mapping the HITRUST CSF to the AICPA Trust Services Criteria used in SOC 2 reporting is a way to provide that efficient and flexible structure. Under this structure of reporting, the SOC 2 + HITRUST report becomes the default method of reporting to meet the widest range of requests.
Why work with Drummond?
Drummond's end to end consultative approach is tailored to meet your organization's specific needs and include the following: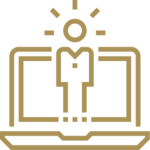 Comprehensive Services – As one of the first HITRUST CSF Assessor firms, Drummond's team of highly skilled practitioners have performed over 275 certifications for large and small organizations, delivering exceptional results for our healthcare IT clients.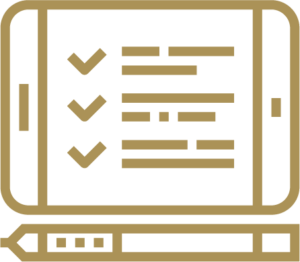 Compliance Leader – With over 20 years of experience, Drummond offers a comprehensive suite of services to help you achieve compliance with complex regulatory information security mandates including HITRUST, HIPAA, PCI, SOC, ISO 27001, and NIST.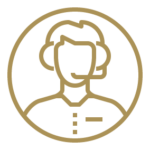 Proven Partner for Success – Our security-first approach to compliance will help your team determine which principles are best for your practice as well as what SOC safeguards and procedures need to be in place.
We are ready to help you with your specific needs with our extensive experience across multiple industry compliance mandates. Let us know how our proven SOC and compliance expertise can help you.
Request a Consultation!
Ensure success with Drummond. Fill out this form and one of our experts will contact you to answer all of your questions.