Get to know the people of Drummond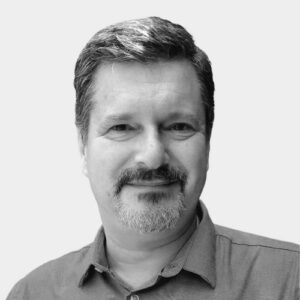 Senior Director
Advisory Services
Bob Bryan serves as the Senior Director of the Drummond Advisory Group. He leads the team that provides healthcare information technology organizations with consulting services that help them successfully plan and achieve compliance to security and interoperability requirements. With over 30 years of experience leading consulting teams and delivering services in the cybersecurity and legal fields, he brings expertise to address many challenges faced by Health IT professionals who develop and maintain the systems and solutions needed to protect critical data and ensure its availability for those who need it.
Before joining Drummond, Bob held senior positions at RSA Security and CyberTrust, overseeing service delivery of security solutions for clients in the healthcare, financial, retail, and government sectors across North and South America. A key specialty area of his work has been in identity security and privacy, including program leadership for the implementation of a major federated identity service for healthcare providers and payers in the Pacific Northwest and frequent work on authentication and access solutions for healthcare organizations.
In addition to his two decades of experience in cybersecurity, Bob holds an Economics degree from Georgetown University and a Law degree from the University of Puget Sound and began his career as a practicing commercial lawyer. He combines this background with practical experience in delivering security solutions, bringing a unique perspective to the legal and regulatory issues that organizations face with cybersecurity and interoperability. Leveraging this knowledge, he also serves as Drummond's privacy and security officer.