New to Drummond cybersecurity services? Book your FREE no-obligation consultation with a cybersecurity professional and walk away with actionable insights.
Your Path to Secure AI Adoption
Artificial intelligence is accelerating business innovation. With new AI products emerging daily, the excitement is palpable, but so are the concerns. The improper use of AI can lead to unforeseen consequences. So how do you safely embrace AI development or adoption? Impartial risk assessments help identify risks so you can address them and move forward with confidence.
Embrace AI with Confidence
In response to the growing demand for and use of AI software, the National Institute of Standards and Technology (NIST) introduced the Artificial Intelligence Risk Management Framework (AI RMF 1.0). This framework provides a structured approach to managing the evolving risks associated with AI software for developers and business users.
With our impartial 3rd party validation, you can boost market confidence and demonstrate to prospects, customers, and stakeholders that your solutions align with NIST AI RMF 1.0 recommendations.
The Drummond seal is a well-recognized mark of trust.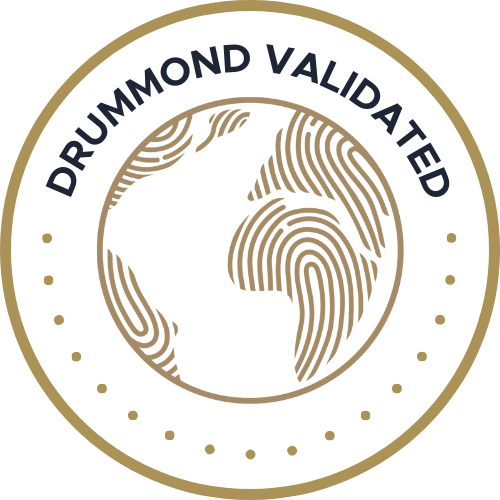 Reliable Source for Expert Guidance
For over 23 years, Drummond has been a trusted partner in assessing and reducing cybersecurity risks. Our reputation as a leading validation, testing, and certification partner is built on our commitment to providing mission-critical compliance and security services for highly regulated industries like healthcare technology, supply chain, pharmacy, and finance.
When you engage Drummond, our experts will conduct a thorough risk assessment and guide your stakeholders through a comprehensive review of your AI systems using the NIST AI Risk Management Framework. We will identify gaps and provide the recommendations you need to address them.
Let Drummond help you identify and address your cyber risks.
While the promise of AI and AI-enabled innovation is enticing, the rise of AI technologies also presents significant cybersecurity risks. AI tools can expose your organization to adaptable malware, making it challenging to detect and mitigate risks effectively.
Fill in this form and a Drummond representative will contact you.
TRUST
There is a lot at stake.  Our staff has deep experience in certification;  we're not cutting our teeth on your project.  When you work with Drummond, you experience a team of highly skilled professionals that bring a code of honesty, empathy, and advocacy to each engagement.  Our team will help you achieve compliance and certification and look for ways to help you pursue comprehensive compliance in the service of the greater good for your business.
QUALITY
We focus on quality from every angle.  In many cases, our staff are the people who created the frameworks everyone else tests to.  We bring an exclusive and proven methodology to each engagement and look for ways to improve and be more efficient at every step of the project.  We take ownership and accountability of our work as we help you mitigate risk and achieve positive outcomes.
INTEGRITY
Ask any of our clients, they will tell you that the Drummond difference is its people.  The people of Drummond listen carefully, and tailor solutions to your unique business and situation.  Experience our team of highly skilled experts and proven methodologies and unique approach to help you achieve compliance for regulatory information security mandates.  Our team will help you test critical applications for standards conformance and interoperability and gain certifications for your long-term success.  Increase trust, gain expertise and experience our unique approach and attention to detail as we partner with you for your long-term success.
Fill in this form and a Drummond representative will contact you.