Comprehensive Penetration Testing
New to Drummond cybersecurity services? Book your FREE no-obligation consultation with a cybersecurity professional and walk away with actionable insights.
Identifying Critical Threats
It takes more than automated vulnerability scans to uncover software and system configuration flaws, programming errors, operational security gaps, weaknesses in defensive technology, and other exploitable vulnerabilities.
Our expert team excels at uncovering key threats, flaws, and gaps. The Drummond penetration testing service is a meticulous human-led process surpassing quick automated scans. We invest the time to thoroughly grasp your organization's goals, technical environment, critical assets, and desired outcomes—ensuring your customized test meets the highest standards in compliance and security.
Ready to improve your cybersecurity posture?
For over two decades, we've helped organizations understand IT and cybersecurity risks. 
Drummond's extensive multi-stakeholder assessments conducted by our security experts, offer a greater level of assurance.
The Drummond seal is a well-recognized mark of trust.
With our impartial 3rd party validation, you can boost market confidence and demonstrate to prospects, customers, and stakeholders that you prioritize security.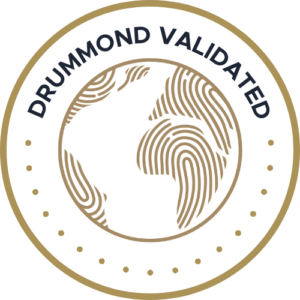 Elevated Stakes and Endless Challenges
What if your sensitive data, your clients' protected information, your reputation—everything you've tirelessly safeguarded—falls into the wrong hands? 
A single security breach can shatter the trust you've nurtured over the years, leaving your organization grappling with lost revenues, legal actions, substantial fines, and a tarnished brand.
Unfortunately, this nightmare is a chilling reality for those who underestimate the importance of IT and cyber security. Opting for Drummond penetration testing is the support you need to secure your organization's future and steer clear of the catastrophic consequences of a cybersecurity breach.
It's a Logical Investment
Penetration testing is not a matter of choice; it is an absolute necessity. Studies reveal that the average time to detect and mitigate a breach is a staggering 277 days, resulting in astronomical costs. In 2020, the global average cost of a data breach was a staggering $10.10 million. 
Investing in penetration testing is a wise decision. It empowers you to identify vulnerabilities before they can be exploited and proactively address them. This proactive approach helps you avoid unforeseen expenses and protects your organization's hard-earned reputation.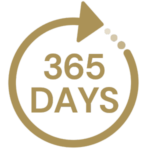 The earlier vulnerabilities are identified, the faster they can be fortified. Cyberattacks occur daily, and security should never be postponed. Consistent with general industry best practices, we recommend at least once a year penetration testing to support the ongoing prioritization and safeguarding of your organization's future.
Not sure what cybersecurity efforts to prioritize? Speak with a Drummond cybersecurity expert today. Book your FREE no-obligation consultation and walk away with actionable insights.
Ready to fortify your organization's security? Take the first step toward a better security posture by choosing Drummond for comprehensive penetration testing. 
Gain peace of mind and build a robust defense against cyber threats.
Fill in this form and a Drummond representative will contact you.
TRUST
There is a lot at stake.  Our staff has deep experience in certification;  we're not cutting our teeth on your project.  When you work with Drummond, you experience a team of highly skilled professionals that bring a code of honesty, empathy, and advocacy to each engagement.  Our team will help you achieve compliance and certification and look for ways to help you pursue comprehensive compliance in the service of the greater good for your business.
QUALITY
We focus on quality from every angle.  In many cases, our staff are the people who created the frameworks everyone else tests to.  We bring an exclusive and proven methodology to each engagement and look for ways to improve and be more efficient at every step of the project.  We take ownership and accountability of our work as we help you mitigate risk and achieve positive outcomes.
INTEGRITY
Ask any of our clients, they will tell you that the Drummond difference is its people.  The people of Drummond listen carefully, and tailor solutions to your unique business and situation.  Experience our team of highly skilled experts and proven methodologies and unique approach to help you achieve compliance for regulatory information security mandates.  Our team will help you test critical applications for standards conformance and interoperability and gain certifications for your long-term success.  Increase trust, gain expertise and experience our unique approach and attention to detail as we partner with you for your long-term success.