FHIR® Testing and Certification
Get a competitive edge and prove to your prospects, customers, patients, and members that your FHIR solutions meet mandated requirements, and that your organization is committed to advancing interoperability. Schedule your FREE FHIR testing and certification consultation today.
FHIR is Transforming Healthcare
The world's FHIR ecosystem is rapidly developing. Driven not only by government mandates and innovative developers, but also by the promise the Health Level Seven (HL7®) Fast Healthcare Interoperability Resources (FHIR®) standards represent. FHIR is poised to be the catalyst to propel the healthcare industry forward to support patient, payer, and provider empowerment, enhance care, and reduce costs.
Drummond Helps the Industry Embrace the Sparks of Change
Drummond's FHIR testing and certification services evolve as mandates increase and consumer demand grows. Today, we provide testing and certification for payers and FHIR Developers to address CMS patient access API requirements. Launching soon (currently in the pilot stage) is our cutting-edge FHIR Client Testing and Certification Program developed to address FHIR App interoperability and testing gaps.
Payer and Patient Access FHIR Certification Program
Designed to validate compliance with the new CMS Interoperability final (CMS-9115-F) and proposed (CMS-9123-P) rules.
FHIR Client Testing and Certification
Designed to provide comprehensive validation of FHIR client application's adherence to HL7® FHIR® standards.
Impartial Validation for Trusted Solutions
The Drummond Certification badge shows the market your products meet industry mandates. In an increasingly competitive and rapidly evolving digital landscape where consumer skepticism often precedes trust and where compliance requirements can be confusing, third-party impartial validation is your strategic advantage and is more crucial than ever.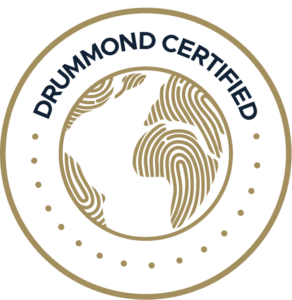 Prove your solutions meet the growing government, customer, and public demand for FHIR-empowered interoperability.
Achieving Drummond FHIR certification helps you ensure your products meet the highest standards of interoperability and efficiency. 
As government mandates evolve, independent testing helps you reduce your risk of non-compliance enforcement action, increases confidence your development efforts meet requirements, can reduce development timelines, and enhance customer satisfaction.
Don't let your brand and products get left behind—invest in FHIR certification today and gain credibility and a competitive edge.
Fill in this form and a Drummond representative will contact you.