Ransomware Readiness Assessment
New to Drummond cybersecurity services? Book your FREE no-obligation consultation with a cybersecurity professional and walk away with actionable insights.
Cyber Threats Are Unavoidable. Be Ready.
The pervasive threat of ransomware attacks continues to cast its long shadow of risk, with potentially dire consequences for businesses and organizations. The impact includes financial losses, recovery expenses, operation disruptions, and tarnished reputations, all stemming from the peril of being locked out of your crucial systems and data—held hostage by cybercriminals. 
Reduce your risk and ensure your organization is Ransomware Ready.
Drummond Group's Ransomware Readiness Assessment is an expert-led evaluation, following the NIST Ransomware Risk Management Framework, and provides a comprehensive assessment of your cybersecurity protocols, pinpointing vulnerabilities and bolstering your defenses.
Ready to improve your ransomware readiness?
The Trusted Experts in Risk Assessment
Your organization need not endure the constant threat of lost revenues, unplanned recovery costs, or brand damage that security breaches and ransomware attacks bring. At Drummond, we believe in proactively assessing an organization's readiness to address threats, and we are here to help you face security concerns head-on. 
Our Ransomware Readiness Assessment is a human-led, comprehensive evaluation of your cybersecurity protocols, processes, and systems, combined with actionable recommendations designed to enhance your security and decrease your vulnerability to attacks.
With our impartial 3rd party validation, you can boost market confidence and demonstrate to prospects, customers, and stakeholders that you prioritize IT and cyber security.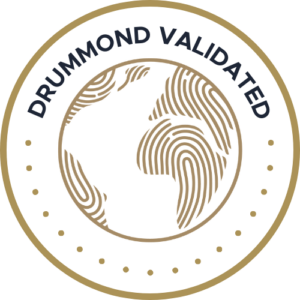 The Drummond seal is a well-recognized mark of trust.
Recognizing the Ransomware Threat
The fear of escalating ransomware attacks is hard to deny—it impacts your team, colleagues, leadership, and customers. But fear should not dictate your business operations. 
Take control with a Drummond Group Ransomware Readiness assessment. By preparing for the worst-case scenario, you can identify and rectify gaps and vulnerabilities in your processes, policies, and systems—reducing your risk.
Don't Let Your Systems and Data Be Held Hostage
The time to enhance your organization's security is now. 
By taking a proactive approach to risk identification and mitigation, you can prevent potential and significant business damage.
The experts at Drummond Group are ready to assist you in identifying the gaps in your ransomware readiness and recommend the steps you should take to bolster your security posture.
Don't wait – get started today.
Fill in this form and a Drummond representative will contact you.
TRUST
There is a lot at stake.  Our staff has deep experience in certification;  we're not cutting our teeth on your project.  When you work with Drummond, you experience a team of highly skilled professionals that bring a code of honesty, empathy, and advocacy to each engagement.  Our team will help you achieve compliance and certification and look for ways to help you pursue comprehensive compliance in the service of the greater good for your business.
QUALITY
We focus on quality from every angle.  In many cases, our staff are the people who created the frameworks everyone else tests to.  We bring an exclusive and proven methodology to each engagement and look for ways to improve and be more efficient at every step of the project.  We take ownership and accountability of our work as we help you mitigate risk and achieve positive outcomes.
INTEGRITY
Ask any of our clients, they will tell you that the Drummond difference is its people.  The people of Drummond listen carefully, and tailor solutions to your unique business and situation.  Experience our team of highly skilled experts and proven methodologies and unique approach to help you achieve compliance for regulatory information security mandates.  Our team will help you test critical applications for standards conformance and interoperability and gain certifications for your long-term success.  Increase trust, gain expertise and experience our unique approach and attention to detail as we partner with you for your long-term success.