Don't Trust Your Critical ONC Certification Compliance to Just Anyone
Trust the Experts at Drummond!  Drummond Group has provided more ONC Health IT certifications than all other ACB's combined.
Drummond Certified products show potential partners, customers, and competitors alike that your IT solutions are compliant with industry standards. Products tested and/or certified by Drummond can be used by eligible clinicians/providers and hospitals as part of their criteria for qualifying for the Center for Medicare and Medicaid Services (CMS) incentive payments.
As the leading ONC Authorized Certification Body (ONC-ACB) and Test Lab (ONC-ATL) within the Office of the National Coordinator Health IT Certification Program, Drummond specializes in working with healthcare information technology (Health IT) developers to test and/or certify their Health IT software for use by healthcare providers in regulatory programs. We've certified more than 3,000 Health IT products and we're ready to help you take the next steps to get tested and/or certified.
Need help deciding which criteria to test?
Download our Decision Guide. Use this framework to help you choose the right certification process for your organization and learn how to get started.
Schedule a free consultation (up to 45 minutes) with a Drummond ONC certification expert to get your questions answered.
Start the 2015 Edition Cures Update registration process today. And get the help you need to achieve certification for your Health IT software application.
21st Century Cures Update
Drummond's health IT testing and certification services help you navigate through the 21st Century Cures Act requirements including Real World Testing (RWT), adding or updating test criteria, and certifying new software applications to meet your own customers' needs with integrity and confidence. Drummond also has enhanced several aspects of our program for improved user experience and efficiency in achieving certification, including:
Up-to-date client portal: Knowledgebase, test proctor access, and 21st Century Cures guidance
Choice of half- or full-day of live testing
 Transparent pricing
Frequently Asked Questions (FAQ's)
You have a question, Drummond has the answers! Check out our FAQs for in-depth overviews of the next steps to the 2015 Edition and 2015 Edition Cures certifications.
Your source for compliance news, upcoming webinars, and educational information delivered right to your inbox.
TRUST
There is a lot at stake.  Our staff has deep experience in certification;  we're not cutting our teeth on your project.  When you work with Drummond, you experience a team of highly skilled professionals that bring a code of honesty, empathy, and advocacy to each engagement.  Our team will help you achieve compliance and certification and look for ways to help you pursue comprehensive compliance in the service of the greater good for your business.
QUALITY
We focus on quality from every angle.  In many cases, our staff are the people who created the frameworks everyone else tests to.  We bring an exclusive and proven methodology to each engagement and look for ways to improve and be more efficient at every step of the project.  We take ownership and accountability of our work as we help you mitigate risk and achieve positive outcomes.
INTEGRITY
Ask any of our clients, they will tell you that the Drummond difference is its people.  The people of Drummond listen carefully, and tailor solutions to your unique business and situation.  Experience our team of highly skilled experts and proven methodologies and unique approach to help you achieve compliance for regulatory information security mandates.  Our team will help you test critical applications for standards conformance and interoperability and gain certifications for your long-term success.  Increase trust, gain expertise and experience our unique approach and attention to detail as we partner with you for your long-term success.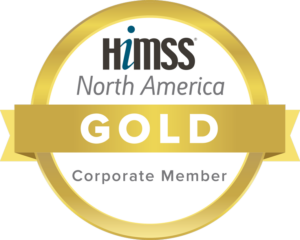 Fill out the form to receive Drummond's Health IT updates and event news.
Your source for compliance news, upcoming webinars, and educational information delivered right to your inbox.