Effective Vulnerability Scanning
New to Drummond cybersecurity services? Book your FREE no-obligation consultation with a cybersecurity professional and walk away with actionable insights.
Vigilance Against Threats Requires Frequent Scans
At Drummond, we're committed to fortifying your organization's cybersecurity defenses. Vulnerability scanning is not just an add-on; it is a cornerstone of your cybersecurity foundation. 
Cyber and IT threats are omnipresent. You need regular, thorough, and automated scans to help you identify potential risks before they can be exploited.
Ready to improve your cybersecurity posture?
For over two decades, we've helped organizations understand IT and cybersecurity risks.
The Drummond seal is a well-recognized mark of trust.
With our impartial 3rd party validation, you can boost market confidence and demonstrate to prospects, customers, and stakeholders that you prioritize security.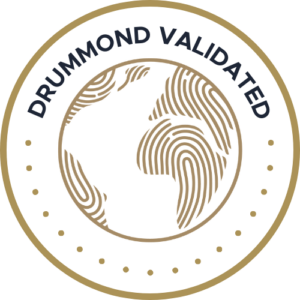 Strengthen Your Security Posture
What if the very data you've safeguarded, your client's confidential information, and your hard-earned reputation were to slip through the cracks? 
Just one breach has the power to fracture the trust you've painstakingly built over the years. The result? Your organization faces not just lost revenues, but possible lawsuits, hefty fines, and a damaged brand. This scenario is a stark reality for those who underestimate the significance of IT and cybersecurity.
Drummond's Vulnerability scans can help improve your security posture and reduce your risks.
Adaptive and Proactive Approach
Just as no two businesses are identical, the threats they face are also unique. By harnessing a range of scanning tools and perspectives, organizations significantly enhance their likelihood of detecting vulnerabilities. 
Each scanner brings its own set of strengths, ensuring that even the most elusive or obscure weaknesses have a higher chance of being identified.
This comprehensive strategy strengthens a company's overall security posture, helping to fortify against a broader spectrum of potential threats and offering a layered defense that is both proactive and adaptive.
An Essential Part of a Comprehensive Security Program
Regular vulnerability scans are indispensable to securing your digital infrastructure.
Research demonstrates that the average duration for detecting and mitigating a breach is 277 days, which leads to significant financial consequences. In 2020, the worldwide average data breach expense was $10.10 million.
Investing in vulnerability scans is a cost-effective and forward-thinking choice. This decision equips you to detect vulnerabilities before they become points of exploitation, allowing you to take proactive measures to shield your business from unforeseen financial burdens and preserve the integrity of your organization's hard-earned reputation.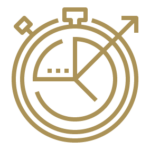 The earlier vulnerabilities are identified, the faster they can be fortified. Cyberattacks occur daily, and security should never be postponed. Consistent with general industry best practices, we recommend quarterly vulnerability scans (at a minimum) to support the ongoing prioritization and safeguarding of your organization's future.
Not sure what cybersecurity efforts to prioritize? Speak with a Drummond cybersecurity expert today. Book your FREE no-obligation consultation and walk away with actionable insights.
Ready to fortify your organization's security? Take the first step toward a better security posture by choosing Drummond for vulnerability scans. 
Gain peace of mind and build a robust defense against cyber threats.
Fill in this form and a Drummond representative will contact you.
TRUST
There is a lot at stake.  Our staff has deep experience in certification;  we're not cutting our teeth on your project.  When you work with Drummond, you experience a team of highly skilled professionals that bring a code of honesty, empathy, and advocacy to each engagement.  Our team will help you achieve compliance and certification and look for ways to help you pursue comprehensive compliance in the service of the greater good for your business.
QUALITY
We focus on quality from every angle.  In many cases, our staff are the people who created the frameworks everyone else tests to.  We bring an exclusive and proven methodology to each engagement and look for ways to improve and be more efficient at every step of the project.  We take ownership and accountability of our work as we help you mitigate risk and achieve positive outcomes.
INTEGRITY
Ask any of our clients, they will tell you that the Drummond difference is its people.  The people of Drummond listen carefully, and tailor solutions to your unique business and situation.  Experience our team of highly skilled experts and proven methodologies and unique approach to help you achieve compliance for regulatory information security mandates.  Our team will help you test critical applications for standards conformance and interoperability and gain certifications for your long-term success.  Increase trust, gain expertise and experience our unique approach and attention to detail as we partner with you for your long-term success.