Get to know the People of Drummond.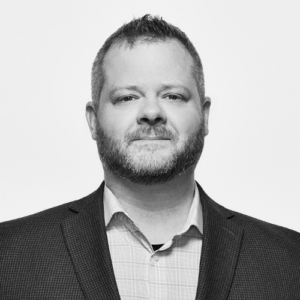 Samuel Hinson
Business Unit Leader
Compliance & Cybersecurity Services
Samuel Hinson is Drummond's Business Unit Leader for Compliance and Cybersecurity Services. A Certified Information Security Manager (CISM), PCI Qualified Security Assessor (QSA), Payment Application Qualified Security Assessor (PA-QSA), and PCI Professional (PCIP), Sam has been a certified assessor qualified to perform PCI assessments since 2004. Throughout his career, he has helped build teams of experts and develop services such as technical risk assessments (vulnerability assessment and penetration testing), social engineering, network security architecture assessments, and wireless assessments.
In addition, Sam has served in the U.S. Navy in active duty and reserves for more than 20 years. He presently holds the rank of Master Chief Petty Officer (E9) and is assigned as the Command Master Chief/Senior Enlisted Leader for Navy Reserve ONI 0766. Based in Suitland, Md., this unit supports the Office of Naval Intelligence. In his naval career, Sam also has proudly supported Navy Special Warfare in Iraq and Afghanistan and has earned numerous distinguished honors. These include: Sailor of the Year honors, a Meritorious Service Medal, two Joint Service Commendation Medals, two Navy Commendation Medals, a Joint Service Achievement Medal, a Navy Achievement Medal, the Iraq Campaign Medal, the Afghanistan Campaign Medal, the NATO ISAF Medal, five Naval Reserve Meritorious Service Medals, two Good Conduct Medals, the Reserve Medal with decorations for two mobilizations and 20+ years of service in the reserves, and five flag-level letters of commendation from the Commander-in-Chief U.S. Joint Forces Command and the Naval Reserve Intelligence.