Get to know the people of Drummond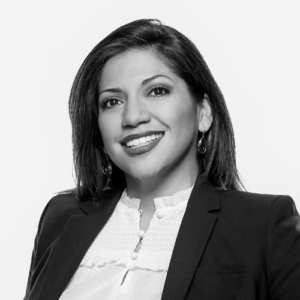 Senior Director
Health IT Testing
& Certification
With more than 15 years of experience in the health IT industry, Sonia Galvan serves as Senior Director of the Office of the National Coordinator's (ONC) Health IT Testing and Certification leading the EHR operations that drive the continuous evolution and transformation of Drummond's services. Sonia joined Drummond in 2011 as a test proctor within the firm's Accredited Test Lab working closely with clients and guiding their efforts to ensure software compliance to the ONC health IT standards and requirements.
She rose through the ranks within the organization and was promoted as director of Drummond's electronic health records (EHR) test lab in 2015. After successfully leading this team, Sonia transitioned to the firm's ONC Authorized Certification Body as the Technical Review Manager and soon after moved up to the position of Certification Program Director. Prior to Drummond, she also held analyst roles at U.S. Oncology.
Her technical expertise and experience in successfully navigating the company's full-service EHR software testing and certification plays a pivotal role in overseeing ONC Health IT Testing and Certification services and helping to shape customer experience and the continued evolution of Drummond's offerings.
Sonia earned a bachelor's degree in Computer Information Systems from the University of Houston. She can frequently be found enjoying the outdoors with her husband and two daughters biking, traveling and exploring new places together.