Advisory Services Compliance Support
for 170.315(g)(10)
Your guide to compliance and certification success
Drummond's Advisory Services program can assist your organization in building an API solution that fulfills the ONC' 170.315(g)(10) compliance requirements and developing a long-term strategy for future API goals.
Our program includes three services designed to be purchased separately or as one package.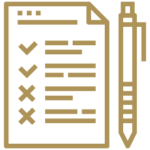 Getting Started is designed to help developers jumpstart their (g)(10) planning and implementation efforts beginning with a better understanding of the (g)(10) requirements for certification and the HL7®; FHIR® (Fast Healthcare Interoperability Resources) v4 standard. This service includes expert guidance on requirements and readiness for certification, a test tool overview and assistance with a "build vs. buy" decision for developers unsure of a long-term strategy.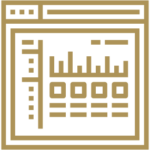 Desktop Review is ideal for developers who have a pre-existing API and need assistance with upgrading and meeting the new ONC and FHIR® v4 requirements. It also may be useful for developers who want more detailed guidance on their design and implementation plan. This service includes a deeper dive into the standards, expectations and regulations related to (g)(10) certification, including their relationship to the new Information Blocking standards. We will provide guidance and interpretations for the (g)(10) criterion and the FHIR® v4 Implementation Guide.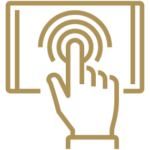 The Workbench Review is for customers who have commenced development of an API solution for compliance to the new (g)(10) criterion. DAS will provide support for installing and configuring the test tool, conduct multiple pre-test sessions with the developer and provide support for identifying gaps and interpreting results.
DISCLAIMER
The services offered by Drummond Advisory Services are separate and distinct from the Drummond Group Test Lab and Certification Body. The purpose of Drummond Advisory Services is to provide expert support for test planning and execution but does not negate the steps or required actions of the certification process. Use of Drummond Advisory Services will not make ONC Health IT certification,  and PCI compliance by Drummond Group simpler, easier, faster or less expensive.
Speak with an assessment advisor today.