Webinar:
Seven Deadly Sins of PCI
Creating a More Secure Future
PCI (Payment Card Industry) Compliance ensures that you are able to protect your business and your customers against payment card data theft and misuse – and many organizations are looking to further protect what matters most with additional cybersecurity services. At Drummond, we enable our clients to take a security-first approach to compliance by helping them incorporate continuous security and compliance practices into their organization, culture, and daily operations.
Our team of highly skilled PCI compliance experts has experienced many trials and tribulations along the way, so we have crafted a list of the Seven Deadly Sins of PCI for organizations to avoid in preparation for a successful assessment. (total running time: 17:03)
Ready to learn more?
Fill out the form to view the webinar.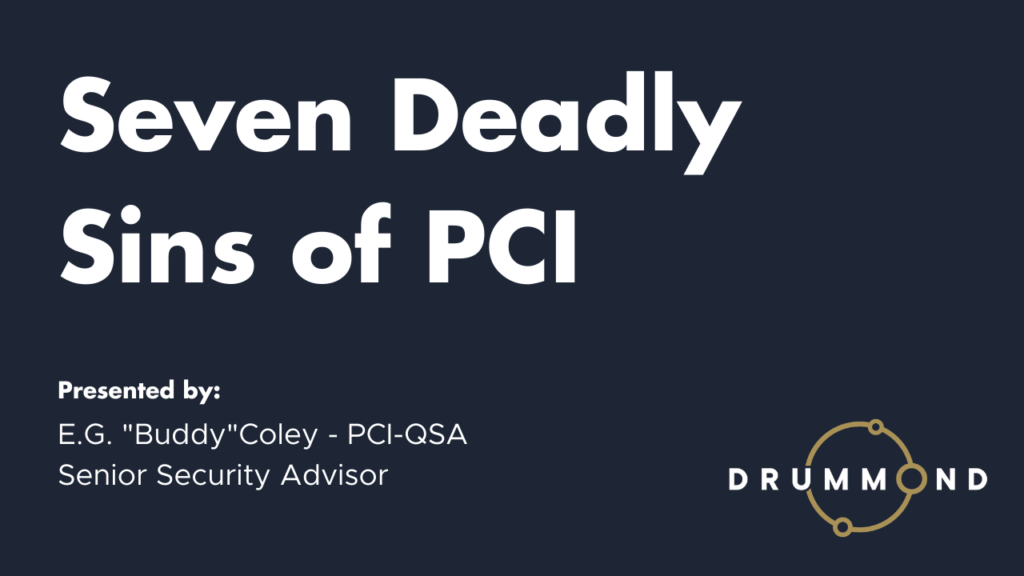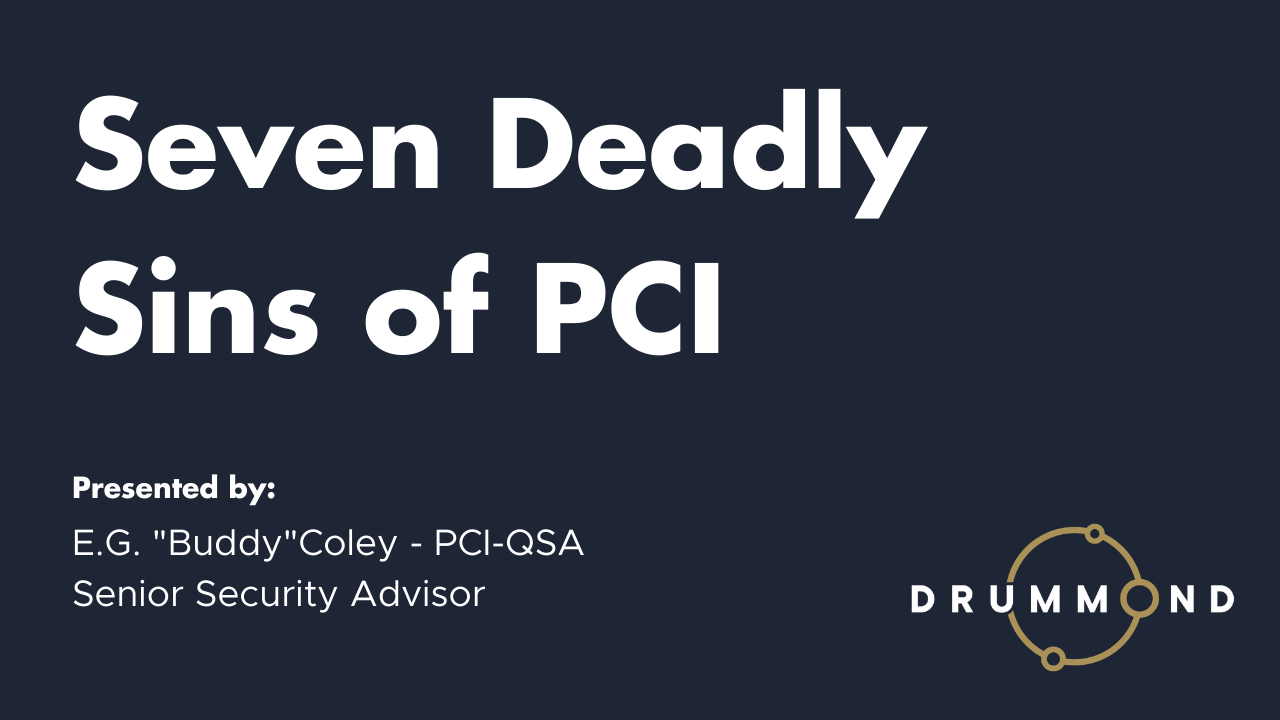 "*" indicates required fields