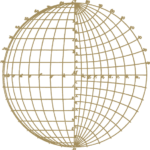 Testing & Certification Program
As an Authorized Certification Body (ACB) and an Accredited Test Lab (ATL) within the Office of the National Coordinator Health IT Certification Program, Drummond specializes in working with healthcare information technology (Health IT) developers to test and/or certify their Health IT software for use by healthcare providers in regulatory programs. Products tested and/or certified by Drummond can be used by eligible clinicians/providers and hospitals as part of their criteria for qualifying for the Center for Medicare and Medicaid Services (CMS) incentive payments. We've certified more than 3,000 Health IT products and we're ready to help you take the next steps to get you tested and/or certified.
2015 Edition Cures Journey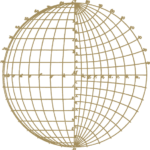 21st Century Cures Update
Drummond's health IT testing and certification services are designed to offer you – our valued customers – an array of choices to ensure smooth transitions in the next phase for 2015 Edition: the 21st Century Cures Act. Our experts help you navigate through Real World Testing (RWT) requirements, adding or updating test criteria, and certifying new software applications to meet your own customers' needs with integrity and confidence. To align with new rules issued by the ONC under the 21st Century Cures Act (effective as of June 30, 2020) and execute the additional services required for ONC-ACBs and ONC-ATLs, Drummond also has enhanced several aspects of our program for improved user experience and efficiency in achieving certification, including:
Up-to-date Client portal: Knowledgebase, test proctor access, and 21st Century Cures guidance
Choice of half- or full-day of live testing
Transparent pricing for new real-world testing
Simplified digital contracts through Conga
2015 Edition Cures Update
Drummond's registration process is user-friendly and tailored to offer unique services proven to help developers on their journey to achieve certification for Health IT software applications.
Download
A free Drummond Decision Guide to the 2015 Edition Cures Update may be downloaded directly from our website. This Guide is a framework to help you through the process and provides additional assistance to our clients on how to get started.
Drummond's tools and resources are readily accessible to ensure customers are informed as they navigate through myriad ONC updates to achieve long-term success with their respective attestations and certifications.
In-depth overviews
You have a question, Drummond has the answers! Check out our FAQs for in-depth overviews of the next steps to the 2015 Edition and 2015 Edition Cures certifications.