CMS Interoperability and
Patient Access API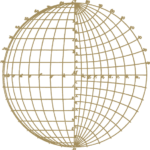 Testing & Certification
As evidenced by other health IT programs, interoperability can be difficult to achieve. Without a formal testing and certification program, there is an increased risk that payers, providers and applications will not truly interoperate or only partially interoperate in real-world settings. As an established, independent certification organization, Drummond has specialized in healthcare IT for more than 20 years and recently joined in an innovative partnership with AEGIS.net (AEGIS), a trusted advisor and leader in information technology and professional consulting services to federal civilian, defense, and commercial sector clients.
Drummond and AEGIS are prepared to fill the interoperability gap and extend a valuable certification service to the payer community. This service will ensure that payer implementations of patient access APIs remain compliant with the Centers for Medicare and Medicaid Services (CMS) Interoperability and Patient Access final rule (CMS-9115-F) 1, as well as instill confidence in the ability to securely share data with patients and other payers.
The CMS Interoperability final rule impacts numerous stakeholders. Specifically, it requires CMS-regulated payers to implement and maintain a secure, standards-based Patient Access API that allows patients to easily access their claims and encounter information. The API infrastructure is built upon the HL7® FHIR® standard 2. Patients can then utilize third-party applications of their choosing to access their information within payer systems. 
1 The Drummond Payer and Patient Access FHIR® Certification program is a private, voluntary program and is not approved, endorsed, or authorized by the Centers for Medicare and Medicaid Services or the Department of Health and Human Services.
2 HL7® and FHIR® are the registered trademarks of Health Level Seven International and their use of these trademarks does not constitute an endorsement by HL7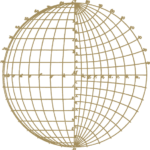 Drummond Testing & Certification Program
powered by Touchstone
The Drummond Payer and Patient Access FHIR® Certification Program, powered by Touchstone, would provide:
A testing platform to validate conformance with the HL7® FHIR® standard and required use cases
An experienced test lab to facilitate streamlined and consistent testing
A certification seal and publicly available list of certified products distinguishing those that have successfully achieved certification, providing greater assurance to the market
A mechanism for ongoing, in-the-field monitoring of conformance to complement regulatory enforcement
A predictable renewal cycle to ensure updates to the standard are implemented by certified payers and platforms
The final rule implementation date is Jan. 1, 2021, although CMS will exercise enforcement discretion for a period of six months. Therefore, as a result of COVID-19, and to provide additional flexibility to payers, CMS will not enforce the new rule until July 1, 2021. Enforcement activities are still being developed by CMS, yet there are no plans for CMS to sponsor a testing or certification program for healthcare payers. Payers, providers, and consumers must rely on self-testing and best-effort assurances that FHIR® platforms comply with the mandated standards and use cases.
Sign up for more information
Drummond's registration process is user-friendly and tailored to offer unique services proven to help developers on their journey to achieve certification for Health IT software applications.
In-depth overviews
You have a question, Drummond has the answers! Check out our FAQs for in-depth overviews of the Payer and Patient Access FHIR® certification program for payers under the CMS Final Rule.