Why have your AS2 product Drummond Certified?
CLICK HERE for HIDDEN UNTIL THERE IS A RESOURCE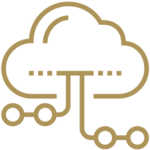 The AS2 standard continues to be one of the most widely adopted messaging standards in the world. With retailers, consumer products goods, hard-lines, insurance, financial services, petroleum and government industries adopting AS2, the critical financial information that flows over AS2 messaging represents billions of dollars each year. To ensure that important transactional information is received securely, Drummond Certified full matrix interoperability certification is mission-critical for these industries. There are typically some 20-30 products from around the globe participating in each round of testing, with some 40,000 test cases performed.
Drummond Certification offers
Low Cost, High-Yield Extension of your Quality Assurance Department — Interoperability testing with Drummond provides software vendors an opportunity to test their software against the widest code base possible, similar to real world environments. It is not uncommon for some B2B vendors to invest in licensed copies of their competitor's products and construct elaborate test labs in order to fully debug their products in a simulated production environment. However, the annual license and resource costs to maintain test labs of this magnitude far outweigh the costs associated with participating in DG interoperability testing. A low-risk, non-competitive and market-simulated test environment allows vendors to make improvements to their code before going to market.
Lifecycle Product Interoperability Management — Product interoperability is critical to your customers. The Drummond Certified program offers the ability to test various versions of your product to ensure life cycle interoperability. The first backward version of a product that has been certified is free.
Market Acceptance — Drummond Certified products that pass the test obtain the Drummond Certified seal and are put on the recommended AS2 vendor lists, recognizing your company's support of industry standards and interoperability. This, in turn, increases your company's potential for new buyers. As new buyers examine products on the recommended AS2 vendors list, new buyers will visit your website for product information.
Proven Track Record — The Drummond Certification program has been in existence for over a decade, driving interoperability for some of the largest supply chains. These supply chains continue to require trading partners to use products from the recommended AS2 vendors list.
Competitive Advantage — Drummond Certified products show potential partners, customers and competitors alike that your solutions are compliant to industry standards and interoperable with other certified software solutions. This also helps your sales force by removing obstacles that can jeopardize a sales opportunity.
Leading Edge Business Solutions — The Drummond Certified seal lets customers know that your products will save them costs associated with implementing incompatible, proprietary supply chain solutions. The seal also lets customers know that your products will save them costs associated with implementing incompatible, proprietary supply chain solutions.
Ongoing Testing — Drummond Certification has proven to draw the most widely used AS2 vendors in the market test after test, so you have the opportunity to continue testing and certifying your product with widely used AS2 products. Testing is conducted with Drummond Group patented testing technology, which automates comprehensive testing by removing the burden of manual testing efforts required otherwise. In addition, testing is performed using a proven Drummond Group testing process which moves the testing along in a fair and time-efficient manner.
What will be tested?
MIME-Based EDI and XML

HTTP
HTTPS

Security with Signature and Encryption

Signed
Encrypted
Signed then Encrypted

Receipts Request and Signed/Unsigned Receipt Responses

Receipt Request/Unsigned Receipt Returned
Receipt Request/ Signed Receipt Returned
Compression
Asynchronous Receipts

Compression with Security

Receipt Request Signed Receipt Returned

Compression without Security

Receipt Request Unsigned Receipt Returned
MDN Conformance
Erroneous Signed Message. MDN with appropriate text returned
Erroneous Encrypted Message. MDN with appropriate text returned
Erroneous Compressed Message. MDN with appropriate text returned
What is the best guideline for what is tested?
The most recent AS2 final report will be the best guideline for what is tested. A list of the most current certified products and the corresponding final report can be found on our AS2 certified products.
How are tests facilitated across different time zones?
Conference call times will be chosen based on which time zone the majority of the participants are located in. Aside from daily conference calls, communication will be facilitated through elist, online support tool, and instant messaging.