Get to know the people of Drummond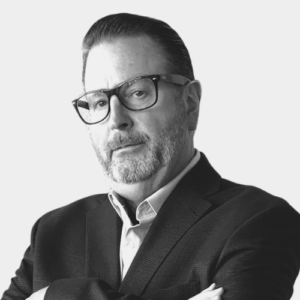 Vice President
Sales & Business
Development
Michael Wion is the Vice President of Sales and Business Development for Drummond's Healthcare Compliance Solutions responsible for developing and expanding the firm's many trusted advisory relationships with corporate clients seeking ONC or CMS Testing and Certification.
Michael carries an extensive background in global business consulting, cyber security and technology services. Clients respect his insightful knowledge and guidance across a spectrum of industry-leading practices, technologies, methodologies and solutions related to security analytics, identity assurance and access control, governance risk and compliance, security information and event management, data leakage protection, encryption and key management, adaptive authentication and fraud protection solutions, plus cyber defense and data breach preparedness. He passionately continues to help companies reap the benefits of proactively managing digital risk issues and challenges. He commands an excellent understanding of IT security governance, security frameworks (NIST, ISO, COBIT) and compliance/privacy regulations (HITRUST, SOC, PCI-DSS, HIPAA/HITECH, GLBA).
Prior to joining Drummond Group, Michael served as Cyber Security Account Executive for TECH LOCK, responsible for selling and managing the client delivery success for the firm's services to Healthcare and Accounts Receivable Management (ARM) clients.
Previously, Michael was a business development director at Stroz Friedberg where he was responsible for developing and expanding the firm's services footprint out to corporate (Fortune 1000) clients related to digital forensics, eDiscovery, forensic accounting, incident response, security, compliance, data discovery, intelligence and due diligence. Prior roles also include working as a business development director at Oracle and as a business development manager at RSA Security (the Security Division of EMC).
Mike has been a Certified Information Security Solutions Professional (CISSP) for more than 15 years and holds a master's degree from Walsh College with a specialty in Information Assurance and a bachelor's degree from Lawrence Technological University.